'Last Out: Elegy of a Green Beret' adapted to film
4/13/21
"Last Out: Elegy of a Green Beret" brought the realities of life in the military to audiences across the country in its 2019 tour. Now, it's in production as a filming of the stage performance with a planned release for streaming later this year.
'Last Out' tells the real story of the American soldier for the first time
10/14/19
It is surprising how detailed a look 'Last Out' takes at Special Forces culture. Others have tried, including other veterans, to shine some light on this clandestine world. However, it took the cast of 'Last Out' to really tell this story. They had the experience, the self-awareness, empathy, and the voice to do something that others could not.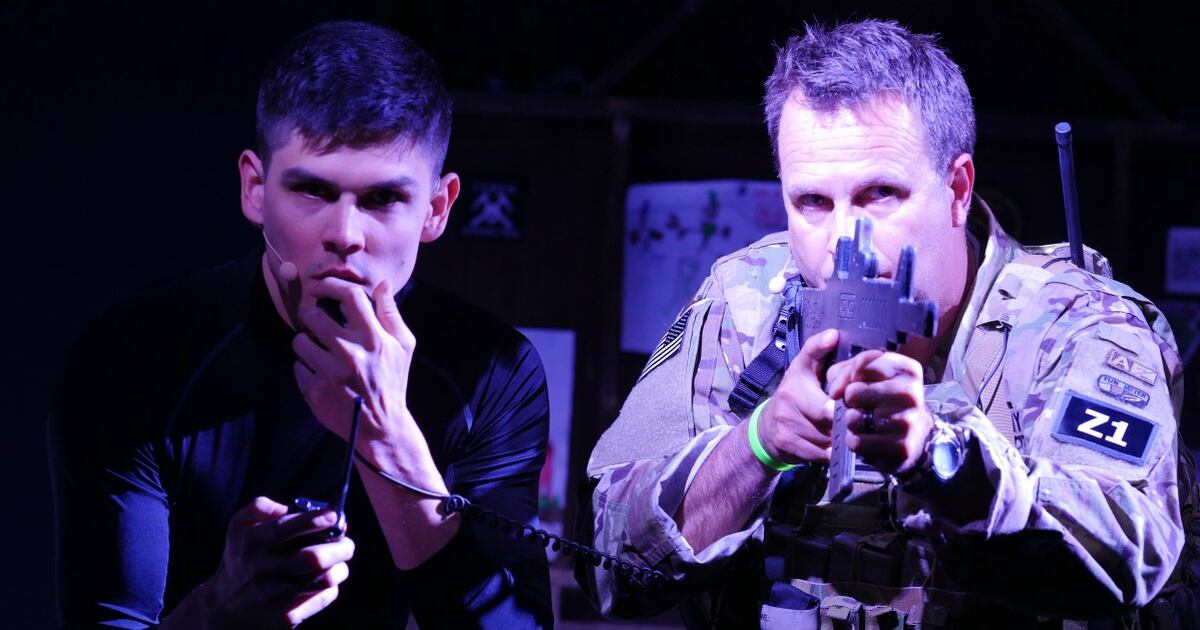 'Last Out' brings one Green Beret's war stories to the stage
It can be difficult for veterans to make their friends and family fully understand what they went through while deployed. A new stage play is trying to help bridge that comprehension gap.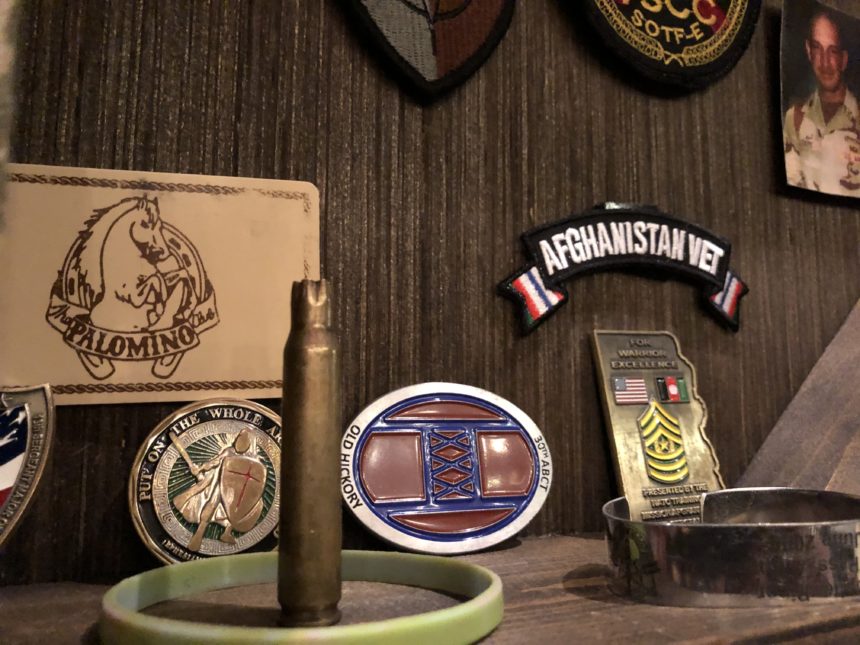 "Last Out: Elegy Of A Green Beret" at the New Vic  
The physical and psychological traumas of war take center stage this weekend at the New Vic in Santa Barbara. "Last Out Elegy of a Green Beret" is a military tribute, a gut-wrenching love story to all who have served and sacrificed for our country — and their families.
Mann says Hollywood has tended to "thin slice" military stories. "They want the flash that's going to sell the tickets," he says, "but that's the beauty of live theater. In live theater, you can go deep. You can go Arthur Miller deep."
Retired Green Beret uses theater to help veterans cope with the trauma of war
There are several scenes which can trigger flashbacks. We saw it happen on stage to Mann during rehearsal. A therapist travels with the show to help the cast, crew, and even members of the audience.
Retired Green Beret Brings New Perspective to the Stage
"I just want to do right by the men and women who are no longer with us," says Mann, "and the men and women who sit in that audience." Part of that means being apolitical with their experiences, and not using this moment and these stories to push a partisan political agenda. "I want the audience to understand the cost of war," says Mann. "Then they can form whatever opinions they want."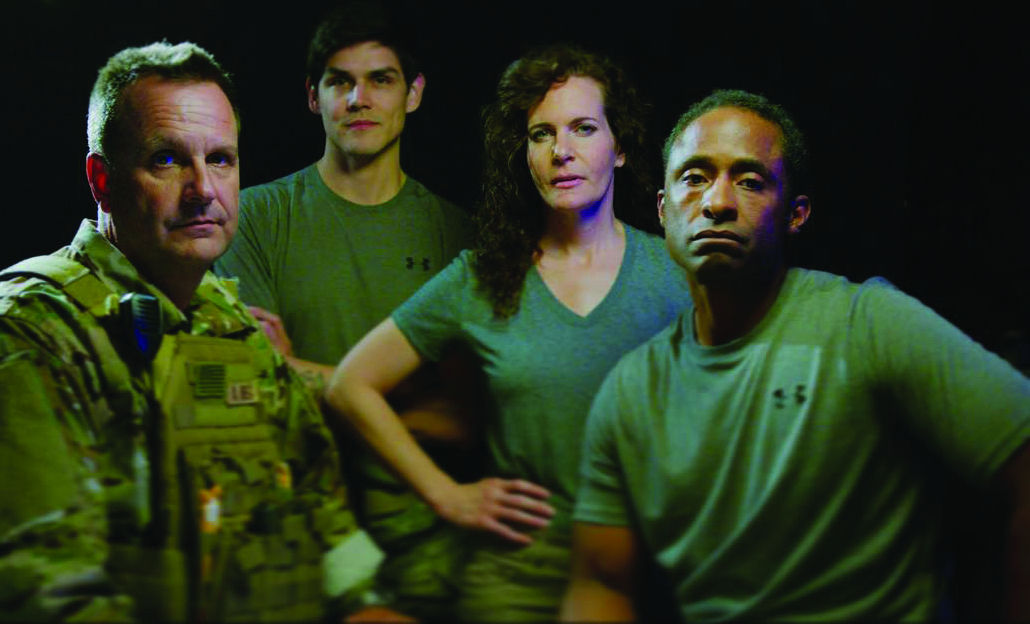 'Last Out: Elegy of a Green Beret' A spotlight on sacrifice and healing
With 2019 coming to a close, Bachman pointed out how long it has been since 9/11.  "We're handing off this war to our children that we didn't finish," he explained. "Right now, in Afghanistan, there are men and women who weren't alive when the towers fell." Although the plot depicts military life, Bachman estimates that 75% of the audiences tend to be civilians. "The story is universal. It's so personal and authentic," he said.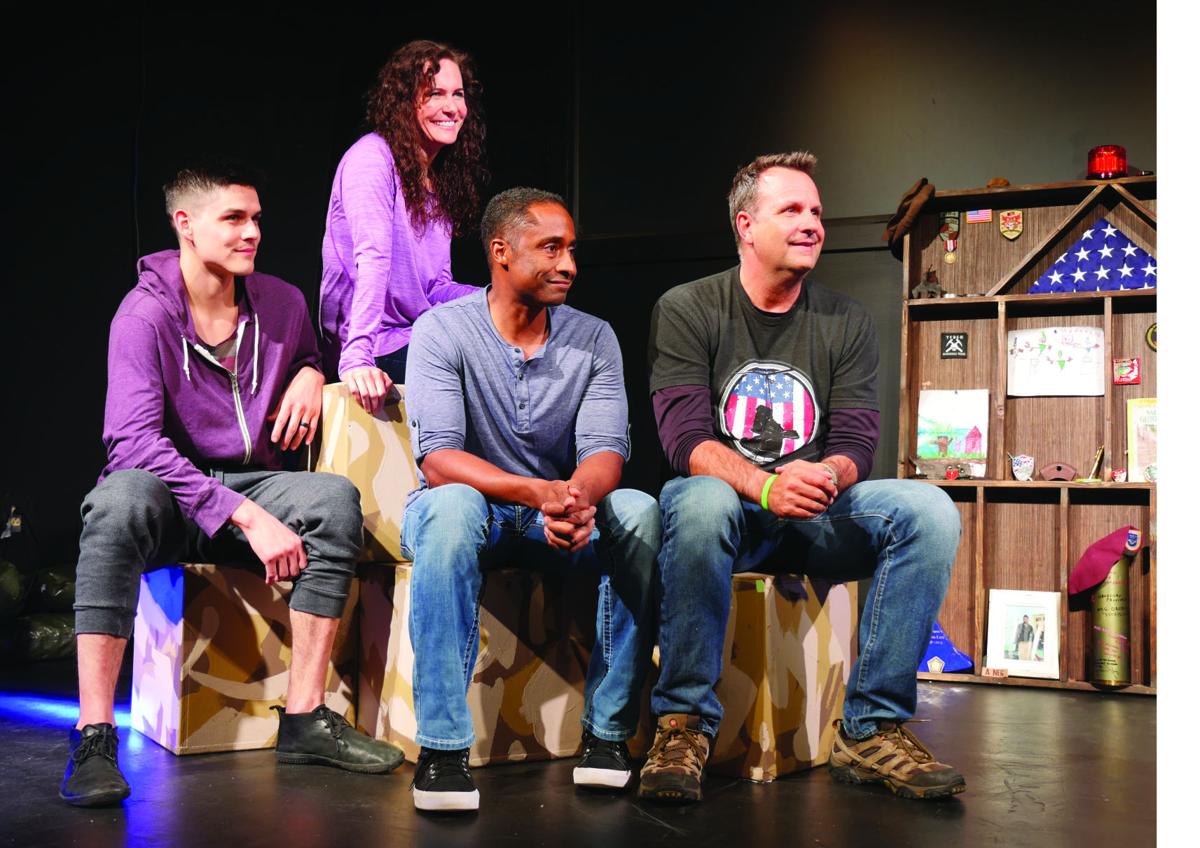 'Last Out: Elegy of a Green Beret' promotes awareness, healing
Mary Millsaps, who along with her family, started Operation Angel Wing, said she felt "Last Out" will help bring attention to veterans and first responders and raise awareness of resources. "This is a unique collaboration," she said. "Most of the time you don't see this happen. We are pooling our resources. We have the same desire and mission to help."
Play 'Last Out: Elegy of a Green Beret' Aims to Inform About True Costs of War
Without being politically divisive, the play shows the inner workings of our 18-year war in Iraq and Afghanistan from the standpoint of those who serve and are tasked with forming deep bonds with Afghan locals. 
Mann shared some insight about the play before the Santa Barbara shows.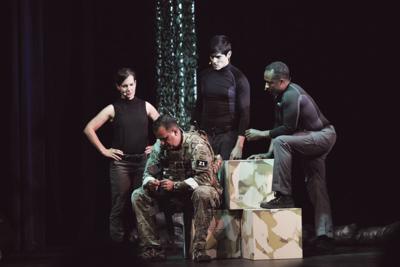 'Last Out' Gives Voice To Soldiers' Untold Stories
The lighting and sound effects are harsh; the language is coarse and the actors portray battle situations so realistic that Diego Hernandez, a clinical psychologist, accompanies the actors to help anyone in their audiences that may experience post-traumatic stress while watching the story unfold.